STORIES OF OUR LAND: PHOTOGRAPHY & DANCE WORKSHOP IN SYROS ISLAND | JANUARY-FEBRUARY 2022
Stories of our Land: a Creative Photography and Contemporary Dance Workshop, for children between the ages of 8 and 14, that was held from 2020 to 2022, drawing on their imagination and the stories, myths and legends that inhabit the Aegean Sea and their hearts.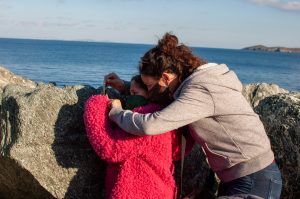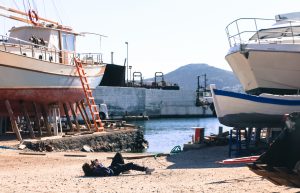 Our journey continued with a stop at the island of Syros, where we disembarked for the months of January and February 2022, in collaboration with the Akropoditi Dance and Performing Arts Center. Our customary photographic stroll around the capital of the Cyclades helped us piece together the mosaic of cultures and cultural influences of the island in the current form of Syros.
The art installation narrated the multifaceted history of the island through the allegory of the puzzle-mosaic. Each photo story – canvas was also a tile with which the students danced: The winged Hermes, the founding of Ermoupolis by the first settlers, a time machine from the 1900s, walks in the Town Hall, around Poseidonia, in secret gardens and underground arcades.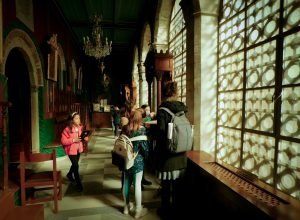 You can find all the material on our Website.
Above is the video of the in-situ installation and the kids' performance.