STORIES OF OUR LAND: PHOTOGRAPHY & DANCE WORKSHOP IN MYKONOS ISLAND | FEBRUARY-JUNE 2020
Stories of our Land, a Creative Photography and Contemporary Dance Workshop, for children between the ages of 8 and 14, that was held from 2020 to 2022, drawing on their imagination and the stories, myths and legends that inhabit the Aegean Sea and their hearts.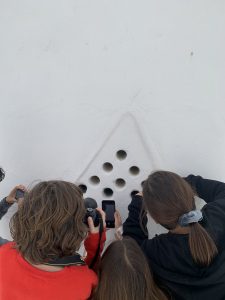 The island of Mykonos was the first stop of a journey that taught us to transform an obstacle into an opportunity for development, growth, joy and productivity. The children worked on their "Quarantine Photo Diaries" in March, 2020, after the interruption of the workshop by the pandemic.
In June, 2020, we returned to the island with a visual art walk/photography exhibition at the Fine Arts Station and a site-specific performance, inspired by the authentic character of Mykonos and its multidimensional reality.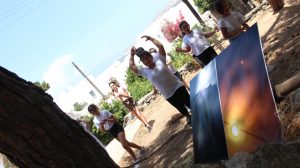 The project was completed under the sponsorship of Panagiotis Dachtylidis family & Sea and Sky travel Agency, in coalition with Pantexnon School and with the support of Kdepam Cultural agency and Mykonos Municipality. 'Stories of Our Land was officially funded and supported by the Ministry of Culture to continue its journey in other Cycladic islands.
You can now find the Student Gallery & Stories, Backstage Photography and the Video of the performance on our WEBSITE.
Above is the video of the in-situ installation and the kids' performance.